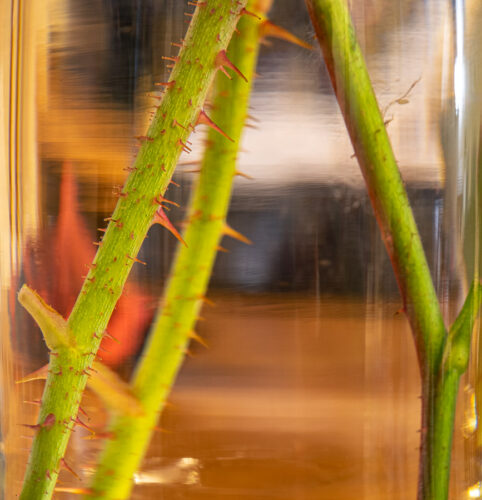 Not both at the same time though!
Drove our way to the tea dance, not the way the satnav wanted, but I wanted to make sure I could correct the mistake I made the last time. It took us about 40 minutes which was about the same as the satnav's preferred route. Weather was the opposite of yesterday. Heavy cloud and lashing rain that would fade to a fine drizzle before returning again as a deluge.
Dancing was good with lots of people there, much more than a fortnight ago. We got up for most of the dances although we got in a bit of a fankle with the Social Foxtrot. It's actually a lot easier than the Ballroom version, but you'd never guess from our ham fisted attempt at it. Still, the tea was good and so was the cake that Jane allegedly bakes. It's almost like dumpling. Quite heavy, but I didn't mind because it tasted good. Stewart announced that the dance weekend in Perth was fully booked now (we are in) and they were now taking bookings for a May weekend in 2022. Of all the dates they could have chosen, they picked the on of Wee Jak's wedding in Skye!
By the time we left my little brain was full of ballroom, sequence and Scottish Country dances. I even did a line dance!! Me? A line dancer? I'll never live that down. It was still raining when we left and fought our way through Paisley, more or less ignoring the satnav's pleas to go a different way. Eventually we reached the M8 and after a couple of miles everything ground to a halt. An articulated lorry had broken down on the M74 and the traffic was backed up onto the M8 leaving it as very slow moving conga line in all the lanes. About an hour and a half later we got home, and it was still raining.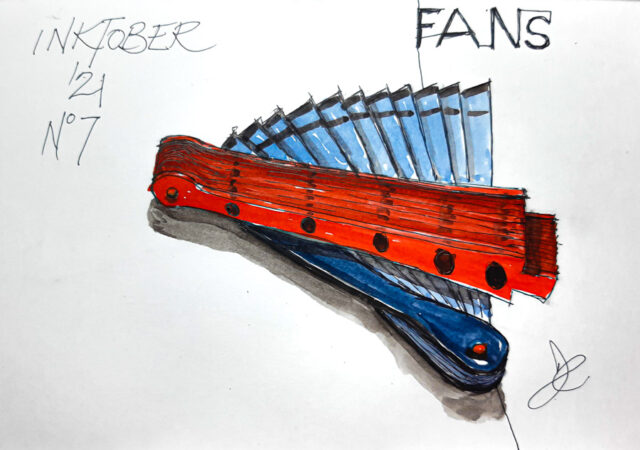 My feeble attempt at a PoD was a macro shot of some rose stems in a glass vase. I liked the distortion the glass and water gave those jaggy stems. Sketch for today was Fan. I chose to draw and paint two of Scamp's favourite fans. The blue one is embroidered cloth and the red one is lacquered strips of wood. I got fed up just using ink, so that's why the watercolour appeared.
Tomorrow we might go out somewhere to get some petrol and I'll perhaps get a more interesting and challenging PoD.