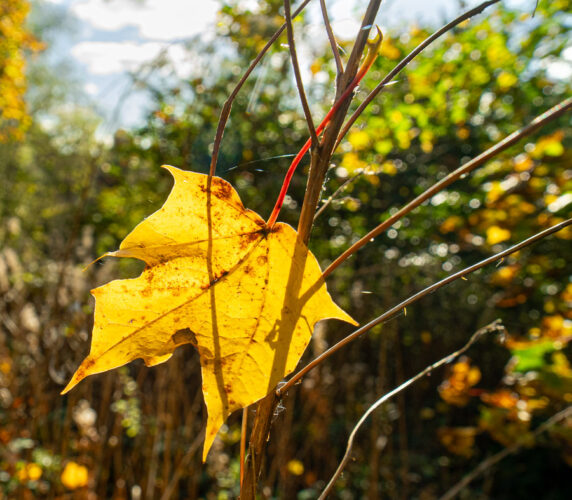 We did find that Indian restaurant in Hamilton.
The restaurant was the Bombay Cottage. Convenient parking just outside for the princely sum of £1.60 for three hours. As I've said before "Who would want to stay in Hamilton for three hours?" We had no intention of doing that. I had Chicken Rogan Josh which was very mild, too much oil/ghee and lacked salt. Scamp had Cauliflower Shimla Bhaji which was too salty. Two chefs with different tastes? Still the naan made up for the main courses. We left feeling that we'd been well fed.
We were entertained by a wedding group walking past the restaurant with their photographer in tow, heading for the car park of the Townhouse. Then they all trooped back again, walked through the main car park and out through another exit. By the time we were leaving the photographer was taking photos of the happy couple posing in front of a white minibus in the main car park, and everyone else crowded round him taking photos with their phones. I wish I hadn't left my phone in the boot! What a photo that would have made! We drove slowly past the group with folk crossing in front of us like we weren't there. Maybe there's an unwritten law that states if you're in a wedding group and get knocked down, it won't hurt you. One woman nearly got the chance to try it out.
We drove in brilliant sunshine to Barons Haugh for a walk through the trees. Lighting was lovely and the path was interesting for a mile or so, then we turned a corner and the path went in to shadow and wasn't nearly so interesting, so we turned back and although we were walking into the sun, the lighting made it so much more photographic. PoD was a photo of a yellow leaf that had found itself hooked onto the branch of a sapling.
Drove home with the sun still shining. What a difference a day makes. Headlights on when we left the house yesterday morning and brilliant sunshine and blue skies today. Tomorrow the weather begins to revert to Dull October again. However, for today the sun was still with us and I wanted to get more low sun pics in St Mo's. I think I just missed the best of the light, but I still got a few decent shots.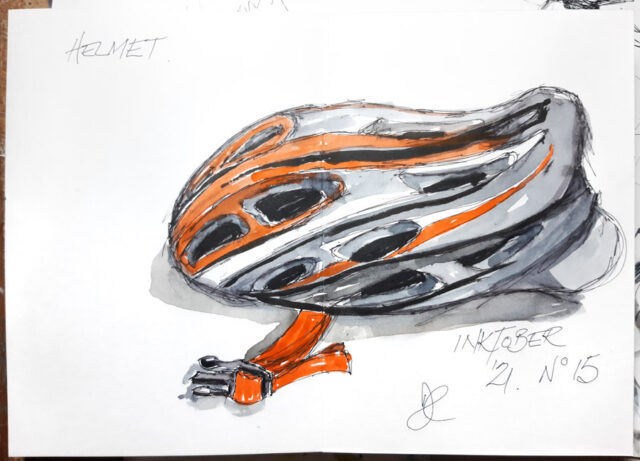 Sketch for today was "Helmet" and I chose my bike helmet. Really demanding thing to draw with all the curves and cut aways. Also lots of air holes in it. I hadn't realised just how many there were until I started it. I was beginning to think that a helmet is just an expensive bag of holes held together with some plastic. However it is essential when you're on a bike.
Tomorrow is back to dance lessons, but with the possibility of a run to the coast if the weather permits.