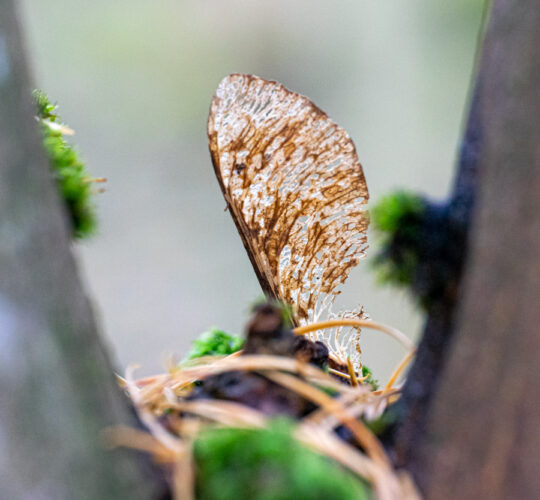 Out with Val to hear his news and pick his brains.
First time for ages I've met Val for a coffee and a chat. Drinking Costa's version of coffee and trying not to compare it with real coffee. We spent a good hour and a half comparing each other's technology and being amazed at the advances in computing that has become par for the course these days. He showed me a photo of his latest microcomputer the size of a postage stamp and I discussed with him the challenges of upgrading an iMac with more memory and a 1TB SSD.  Did manage to get Val to give me his opinion on the SSD as a replacement for the HDD in the iMac.  That previous sentence wouldn't have meant a thing to most people, because, like almost everything we said today, it was in the form of numbers or letters with only a smattering of words to leaven it. So you see, Jamie, you are not alone in being a technophobe.
Back home for lunch and then later in the afternoon I went for a walk in the woods of St Mo's looking for Stag's Horn fungi. Managed to find one I'd been unsuccessful in photographing on Monday. Today's shot was better, but still not great. PoD is a Sycamore seed with a wing that looks almost like windsurfer sail. The seed is caught in the the fork of a tree, maybe a sycamore itself!
Dinner was disappointing disappointing ravioli from Waitrose. Quite tasteless. It didn't help that dinner was interrupted when the kitchen tap started running and wouldn't stop. After struggling with it for about fifteen minutes, it stopped by itself. I still don't know what caused it or what made it stop. Maybe it just felt it wanted a bit more attention than I was giving it.
Tomorrow we're hoping to pick up Scamp's new glasses which should be ready in the afternoon. If they're not ready, Scamp will be reading the riot act!