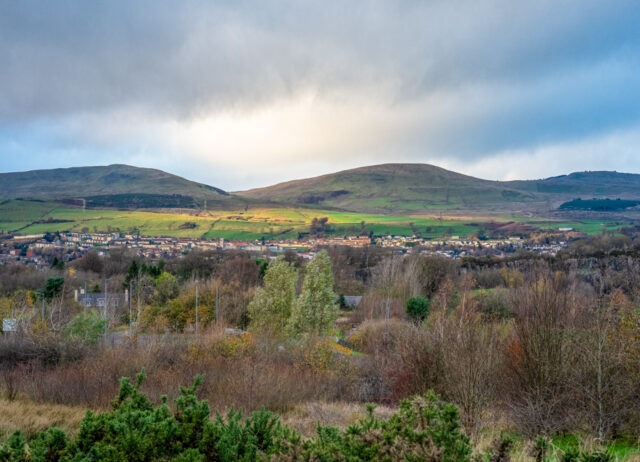 Get Set … Bake!
Tonight was the final of the Great British Bake Off and to celebrate I was making Multigrain Rolls.
I had a few of the Bakedin boxes that I hadn't had time to start, so today was the day. For what were basically rolls with porridge oats on top it was a complicated recipe. Grated Linseed, Wholemeal flour, Oat bran, Milk and Eggs were some of the ingredients. It really was the stickiest dough I've kneaded in a long time, but they did come out looking and tasting like Multigrain Rolls, which made all that faffing about with baking trays and "Shaping a claw with your hand and rolling a 90g piece of dough in a circular motion" worthwhile. They tasted good too, although I'd have added a bit more salt.  I might apply for next year's Bakeoff! Aye Right!!
That was the overarching work of the day, but in between the proving and forming and kneading I made some 'Just Soup' which looked like it was going to end up being a vegetable stew, but with help from Scamp it turned out ok, just ok. That was dinner today along with Rice 'n' prunes for dinner, made by Scamp.
Something happened to the NAS drive yesterday and it seems to have blocked itself. I can't quite figure it out yet, but I do know it's something to do with the installation of a new version of Lightroom. I've tried looking for help from the Synology website, but it's the most user unfriendly 'help' site I've ever used. There are almost no simple instructions there for a newbie user like me. Everything seems to be aimed at those with a degree in Computer Science. Maybe I need to look for the Topsy and Tim version of Synology.
I also managed to squeeze in a drive down to Auchinstarry with just enough time to scramble up the steep path to Croy to record a lovely stripe of golden light on the lower slopes of the Campsie Fells. That made PoD which was lucky, because I hadn't taken any more photos today. To be honest, I couldn't be bothered taking photos today, there are just too many things going on just now and not enough daylight time to fit things in. I must take my own advice again and get some photos taken earlier in the day.
We made our first foray into private health care and are in the process of getting a referral from our optician for a consultation at The Nuffield. Let's hope they are more help than the NHS at Hairmyres were.
I think Scamp has booked Annette for tea and a natter tomorrow morning, so that might give me a chance to go and get some photos if the weather is behaving itself.