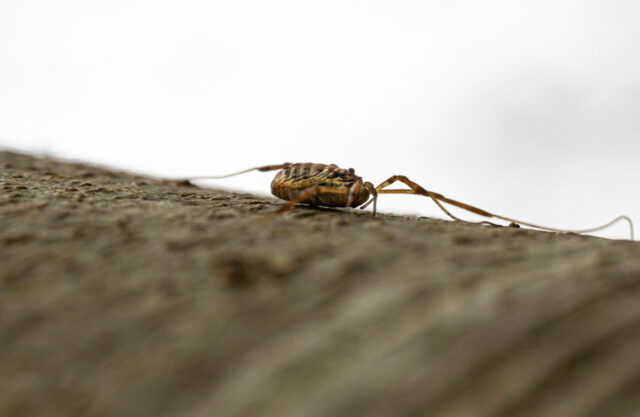 Today the lenses came out and the glasses went on and there was a long face.
Today was the day Scamp had chosen to remove her lenses for the four week preparation for her next visit to Hairmyres, when she would be measured for the lenses that might just improve her sight and remove the cataracts that have been growing. It was not a day without its tension and sufferance. However as everyone she's met has told her, "It will be worth it in the long run." Not much consolation when you're looking at a world that has no straight lines. It must be what a goldfish sees from its bowl. I don't think you're really encouraged to put goldfish in bowls these days, but apparently you can do that to people, because It Will Be Worth It …
The rest of the day was quite dull and dreary. Just what you expect after coming down from the heights of a weekend filled with bright lights, music, glitz and some glamour. I think my dad got it right: Auld Claes and Purrich. Even the weather seemed to be dragging us down.
I did go out in the late afternoon when the sky brightened for a while. I walked part of the woods in St Mo's looking for 'beasties' while Scamp watched TV from her goldfish bowl. I came back with a few shots of a spider on a tree and that got PoD.
It being Monday, pasta was on the menu. It was one of those,' What's in the fridge', meals. Sometimes they work, sometimes they don't. Today's worked. Finely chopped veg cooked with some finely chopped pancetta, then passata added to make the sauce. Served with penne. A Monday dinner.
Watched an interesting Brazilian GP. Some good driving with some very clever tactics. F1 is becoming more and more a statisticians race, where the outcome is carefully calculated on a constantly changing spreadsheet. Some of the fun has gone out of it.
We had a surprise invitation from Jamie to a video call from their new house. They got their keys today and they both looked delighted. They took us round the garden, through the downstairs rooms and then up those notorious stairs to upper floor and that ridiculously small door. It looks like it was a pair of cave explorers who lived in it before, not a couple who are older than us! Beautiful house all the same. Oh, and that garden!!
Hoping the weather fairies have got it wrong and it's going to be a lovely day tomorrow.